As the first specialized cardiac imaging service platform in China, CVIC Cardiovascular Imaging Clinic is a specialized cardiac imaging center and cardiac imaging cloud service platform jointly established by CVIC (Japan's authoritative cardiac imaging center) and China's domestic medical institutes on the basis of the former's advanced imaging diagnostic technology and standardized operating system.
The first affiliated center was set up in 2009 in Tokyo, which is Japan's pioneer professional institute engaged in cardiac imaging. Boasting a unique cardiac imaging examination mode, which assesses patients' cardiac situations with the no-trauma and no-radiation MRI technology, the center has been occupying a world-acknowledged status in its field.
Over 80% of the patients come at the recommendation of Japan's top-level specialists.
To allow everyone to be clear about and in charge of his/her cardiac situations.
To become the most trustworthy cardiac imaging diagnostic service platform in the world.
Health Honesty Happiness Innovation
To help and lead 100 million people to have a healthy heart and life.
The Cardiac Imaging Center of CVIC was first initiated by Dr. Masahiro Terashima, an authority of cardiac imaging in Japan. After 7 years' clinical study and research on cardiac MRI technology in Stanford University, U.S., Dr. Masahiro found that the most up-to-date cardiac imaging technology could realize early diagnosis of heart disease. In order to popularize his research achievements and promote this advanced technology, Dr. Masahiro returned to his homeland in 2009 and set up Japan's first specialized cardiac imaging center in Tokyo so as to commit himself to the borderless cause of diagnosing patients globally with state-of-the-art imaging diagnostic technology.
The unique cardiac imaging examination mode has consolidated CVIC's professional status in Japan, and even the whole world; also, it has earned CVIC high recognition from many authorities and experts in this field all around the globe. Great contributions have been made by CVIC to the world's heart disease prevention and treatment.
Address from the President
The transition of health examination: from diagnosis to prevention.
Most of the heart diseases, in general, gradually develop over a long time, especially myocardial infarction, steno cardia, and diseases essentially caused by vascular atherosclerosis, which progressively deteriorate after several decades of development. While during the process of CVIC's performing precise cardiac examinations, some early-phased lesions of the arteriosclerosis can be identified, which do not require immediate treatment and could be prevented from deteriorating through the improvement of daily habits or by using drugs. Some western clinical research reports also indicate that about 90% of the myocardial infarction and cerebral infarction are induced by some dangerous facts, which could have been cured.
For myocardial infarction and cerebral infarction, it is vitally important to discover the symptoms on time and take corresponding measures.
The vital purpose of CVIC's precise cardiac and cerebral examination (Dock) is to discover the symptoms in an as early phase as possible and take corresponding measures so as to prevent the potential infarctions, i.e. the first-time prevention.
In addition, patients with myocardial infarction, cerebral infarction and steno cardia, unfortunately, are likely to have relapses.
Even if the patients have got their diseases cured and returned to the social life, they should still attach importance to preventing the relapses, i.e. the second-time prevention.
CVIC's precise cardiac and cerebral examination (Dock) could be demonstrated and explained at length in 3D graphs and dynamic videos. In order to help patients have an integrated knowledge of their current states and take the 1st and 2nd prevention appropriately, doctors will explain the daily to-dos and not-to-dos in a detailed way and offer relevant suggestions.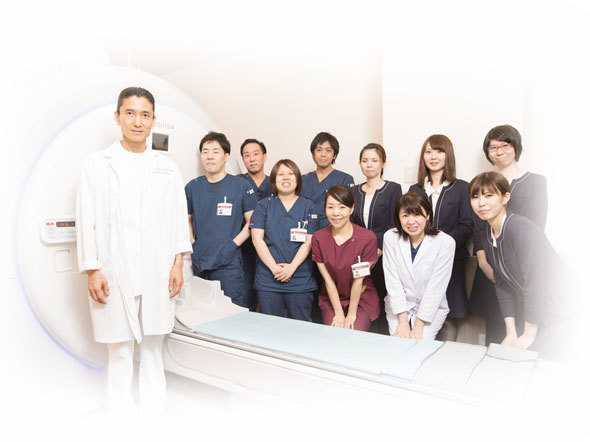 We have built up a world-class professional cardiac imaging service platform, dedicating to helping everyone get clear about and be in charge of his/her cardiac situations. Boasting the most advanced cardiac imaging technology and the most eminent cardiac experts in the world, we are in the hope of helping more Chinese people have a healthy heart and life, and witnessing that day to come together with you.
Partners Wanted: cardiologist and MRI technician
Anyone interested could send your CVs to our e-mail box. For further information, please consult by phone or e-mail.
Team CVIC