Precise Cardiac Examination: Cardiac DOCK
Precise Cardiac Examination Program: CVIC Cardiac Dock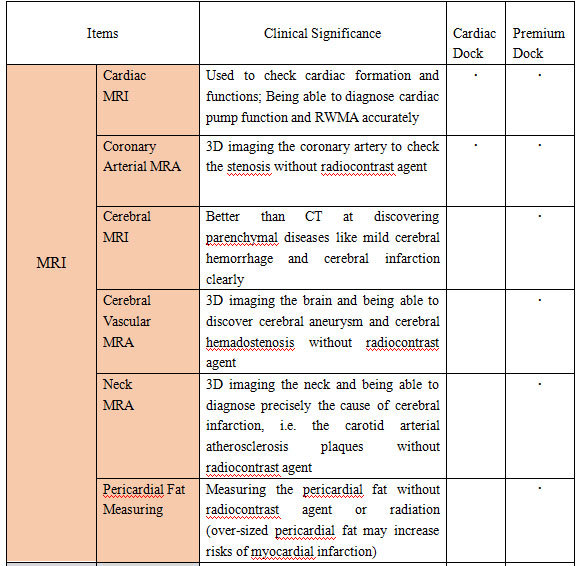 Medical Legal Person and President of CVIC Cardiac Imaging Center
Masahiro Terashima, M.D., Ph.D.
Doctor of Medicine/Circulating Internal Medicine Physician/special member of FACC
Professor of Division of Non-invasive Cardiac Imaging, Department of Cardiology in Stanford University, U.S.
50 original papers (published in English) and 200 lectures (in Japan and abroad) (up to October 2016)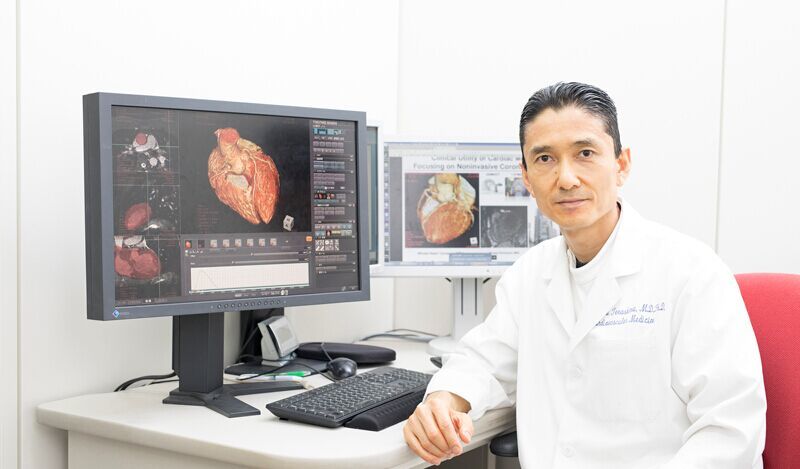 With the progress and development of cardiac imaging diagnostic technology, we now have the complete capacity and confidence to prevent heart diseases.
In recent years, cases of sudden death out of heart attacks are increasing. Males over 35 years old and females over 40 years old are suggested to have their cardiac situations assessed through precise cardiac examination, even if they feel in a good health state.
People who have the following situations are strongly recommended to take precise cardiac examination:
People who tend to have obesity, disordered diet, or irregular work and rest;
People who are diagnosed with diabetes, hypertension and hyperlipidemia (including suspected cases);
People who have family members having got sudden death out of angina, myocardial infarction, cerebral infarction or unknown reasons;
People who smoke (including those who are used to smoke);
People who are diagnosed with angina, myocardial infarction, myocardial lesions but taking no 3D cardiac imaging examinations yet.
Precise Examination Recommended by CVIC President
CVIC Premium Dock Program
Heart and brain are organs sharing similar possibility to have severe problems out of blood vessel injuries caused by arteriosclerosis. The program provides a comprehensive examination on the heart and brain so as to help discover cerebral infarction, myocardial infarction and other potential dangers induced by arteriosclerosis. The CVIC precise cerebral examination, which also takes safe images without trauma or radiocontrast agent, is able to screen cerebral aneurysm, cerebrovascular stenosis, cerebral infarction and mild lesions on cerebral tumors.